What is Digital Transformation
Digital Transformation stimulates business productivity by integrating supportive technologies that improve business processes and deliver more value to customers.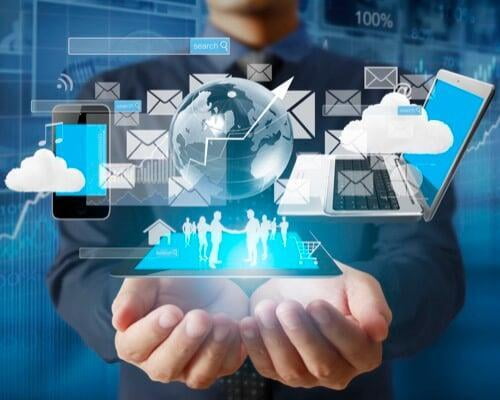 Typical Productivity Targets
•     Fulfill more orders
•     Frictionless customer experience
•     Systematic pipelines linking departments together
•     Employees completing all daily tasks with medium effort

•     Up to 50% higher productivity
•     Up to 50% savings on technology expenses
•     10-99% increases in annual gross income*
•     Tech-savvy firms enjoy a higher equity value
A Process for Digital Transformation
a) Technology Audit
Reveals current use of digital products, online technology services, software expenses, hardware and technology infrastructure. Included is an inventory of business processes supported by the current setup, and a determination of organizational readiness.
b) Digital Strategy
Considers organizational readiness and specifies a direction for the enterprise. The organization leverages current capacity, sets attainable goals, selects desired functionality and determines a budget.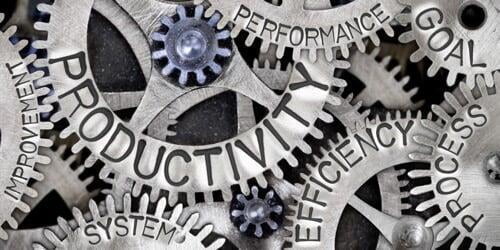 c) Implementation Plan
Outlines the milestones for migration of old data, employee engagement and a strategy for ongoing collaboration.
d) Technology Adoption
Involves deployment of new software along with customizations, employee training and engagement.
Typically 6 – 12 months
Capital Investment Factors
1. A Project Manager (Contract)
A capable Project Manager is critical to the success in attaining goals desired for digital transformation. A part-time project manager can be secured for project duration and can single-handedly perform all of the following tasks:
•     Perform the Organizational Assessment
•     Design the process for digital transformation
•     Specify a Digital Strategy and Implementation Plan
•     Oversee the Implementation Phase
•     Customize the Software
•     Executive Coaching for Senior Management
•     Staff Training Program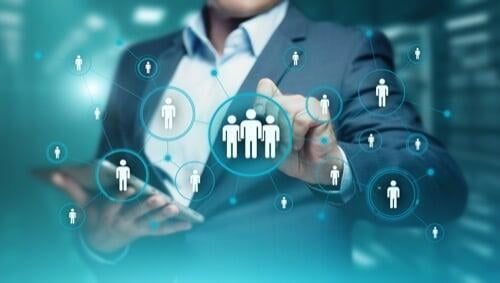 2. Paid Staff Time for Transformation Activities*
In order to complete a successful transition, all employees should be involved to some degree. Budgeting for time spent on the project can be estimated at about 5% of their annual salary. Staff involvement may include:
•     To assist in revealing useful current processes
•     To help validate process improvements
•     Skill development and collaboration training
*Department champions may require more involvement
Ongoing Costs
•     Software licensing*
•     Employee coaching, support and development
Affordability
Now that enterprise software is widely available, digital transformation is truly affordable for small business. It is recommended that organizations set aside (or obtain financing), about 5% of annual gross income for a one-year project. Considering the investment can double annual gross income starting in year two, there's never been a better time.
Questions about the above article? Need a Project Manager for your Digital Transformation project? Feel free to contact me.