Background
This Consultant provides strategic business systems advice along with plans for technology implementation and training. Assistance with execution can also be provided. In this case, the Client assigned this Consultant for strategy, system selection, implementation and training plans, and early days of execution.
This case study will be of interest to project-based companies, distributors and/or wholesalers selling to retail outlets worldwide. It considers the advantages of migrating from several business processes into an integrated system.
This scenario can be applied to organizations who process orders from diverse customers. Orders may consist of single items to complex, multi-attribute requests. The depth of this Consultant's expertise was important in determining an integrated strategy. It was important to consider affordable solutions fitting requirements, that could also be sustained by current business culture and practices.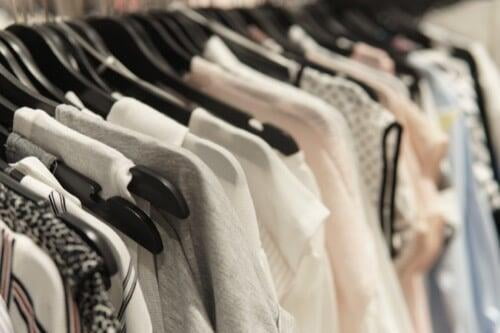 About the Client
This 5-year-old company designs ladies apparel and contracts them for manufacture off-shore. Finished products are accepted into a major US Hub for warehousing. Orders from world-wide retailers are accepted via a formatted excel spreadsheet attached to an email, then they are imported into Quickbooks and faxed to the warehouse for fulfillment.
Specifically, this Client was facing challenges due to the mix of methods used for order processing and order fulfillment. Orders would be accepted from their customers using a specially formatted spreadsheet obtained from a daily email containing a current price list. The order-taker may place a call to clarify discrepancies. Once confirmed the spreadsheet would be formatted for import into Quickbooks to apply appropriate discounts. Arriving into the financial department, one at a time, orders would be queued for payment processing. For errors, another call would be placed to re-authorize payments. For each successful transaction, details would be faxed to the warehouse. The warehouse would pick, pack and ship the order. Packing slips would be faxed back verifying contents for each shipment.
The above process is typical, evolving from needing to have both written and verbal advice to clarify order contents and payment details.
As it was, the Client was not aware of any pre-packaged solutions that could assist in distributing their products to retailers, only for solutions that sold directly to consumers. They were open to consider any solution that would improve their chain of supply to retailers. Since there are few firms that specialize in both business and technology consulting, our firm was recommended by a firm evaluating their sales strategy. Our mandate was to determine a digital strategy that would streamline the chain of supply and on approval, execute and provide training.
Our Solution
The challenge was to migrate several key business processes into a single integrated system, primarily for all employees to be informed of the status of orders. In recent years, consultants would recommend a custom solution run on an on-premise server. Moving to a cloud-based solution is now an affordable choice because of speed and support available. These days, rarely do we recommend custom-built solutions. A pre-built solution comes pre-tested, often proven as reliable in the marketplace and available at an affordable monthly rate. However, we only consider pre-built software that has plenty of options to customize with a robust plug-in architecture.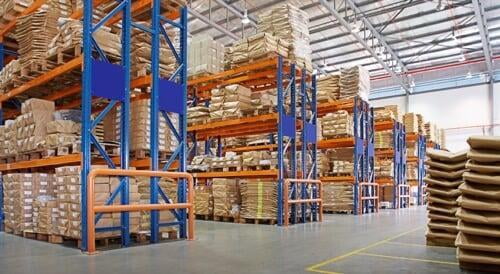 In this Client's case, we found an excellent pre-built solution. Built for the retail market, this product was a fully-functional online store, available for cloud OR on-premise deployment. Our job was to demo the online store to the Client and explain that customizations could be installed to apply for use by a wholesale distributor. The Client was excited at the possibility of allowing his retailers to choose from all of his custom designed, manufactured products. Each retailer would have their own access, discount applied, payment and shipping details maintained. Employees could all be logged into the system and follow orders from end-to-end. Warehouse employees would require the most training since they did not have any experience with an online system.
After collaborating with all staff involved, it was decided that Quickbooks would also be maintained for routine bookkeeping, while integration with the main solutions allowed for real-time reporting on inventory and sales.
This solution was not a new challenge for this Consultant. We often think outside the box and consider products that have a strong foundation, and yet have applications that have not be considered. The benefit to the Client is to have an affordable, reliable, proven option. One that also provides a safe exit strategy, should they, in the end, choose to design their own solution and apply their learnings from their early run.
The entire process took about one year. Three months to build a strategy, three to execute and customize the solution, three to test and train staff champions and 3 months to train remaining staff.
Results
In the above case, the Client was thrilled with the result in automating their distribution process. All employees could log into a single system to monitor sales, while orders would carry on without too much intervention. Almost immediately, employees found they could spend more time on customer service, resulting in increased revenues. Warehouse staff had the most to learn, but the most to gain. Once it was determined that shipping containers could be preselected based on size and weight and shipping costs could be prepaid, they simply waited for an order to arrive with a notification, they selected items, packed, printed the packing slip and shipped according to the desired method, and marked the order as 'shipped'. Less time with fax transmissions, and fewer decisions.
This Consultant values collaboration with the senior team to obtain results that are excellent. As it is our policy, customizations were fine-tuned to be sure all concerns were addressed. The appropriate amount of time was applied for the transition to a new system. Since this was a new system, it did not require any overlap with two systems running at the same time, which is always preferred.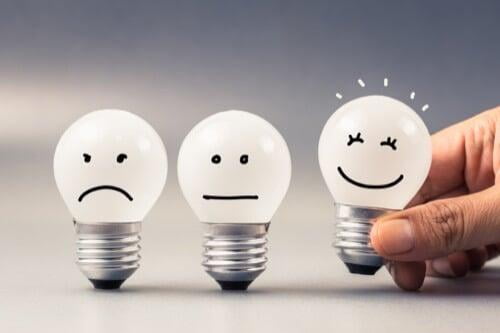 Finally, when we initially approached the Client, they were anxious about financial outlay as they had heard horror stories.  Yet, they were pleasantly surprised that, although they had thousands of products, fees for licensing was less than $10,000. Ongoing support, licensing and hosting, also less than $10,000/year. We were pleased we could provide a strategy, a solution option, implementation and training plans, all fitting within their budget and ideal time-frame.
The Client would agree that this Consultant solved their problem and helped them achieve their short-range goals, all with an affordable budget and little effort.
A Note About Case Studies:
Digital technology has a role in every industry. Solving challenges for each organization is not determined by type of industry as much as integrating underlying business processes.
Names of organizations have been withheld to preserve proprietary information and trade secrets.